President's Greeting
We're often asked about what the name "ACT GENERATOR" means.
It's certainly a long and unique name. When the company was started, we wondered if it would be possible to come up with a name customers would love that could also make the staff feel that their work was worthwhile. We wanted to be a company with staff members who would be GENERATORs (people who generate) of ACTs (actions) in response to customer needs, and so we decided on "ACT GENERATOR."
There's one more imporant thing for becoming an ACT GENERATOR: it's "completing the puzzle."
Taking a jigsaw puzzle as an example for the company framework, each person is like one piece of the puzzle. These pieces are not all alike: they come in all shapes, sizes and colors. Just like puzzle pieces with their convex and concave parts, everyone has strengths and weaknesses, and brings their own experiences and values. Where puzzle pieces complement each other to make a sturdy and beautiful picture, a good company has staff members who work together, shore up each other's weaknesses and firmly support each other.
Our staff feels secure in saying, "we will support each other through our differences to meet the needs of the customers." This will make everything we will do in the future possible.
I am convinced that the richness of our company concept will continue to impress our
customers.
Mutsumi Kawashima
Mission Statement
As a part of society, we hope to help create a more comfortable lifestyle through our business efforts.
Our attitude is ACT (Action) Generator.
Company Motto
Belief
All staff will share in the vision we have cultivated, striving to meet different needs.
Conviction
However difficult a request may be, we will make every effort to provide customer satisfaction.
Trust
We aim to earn society's trust by dealing sincerely with everyone.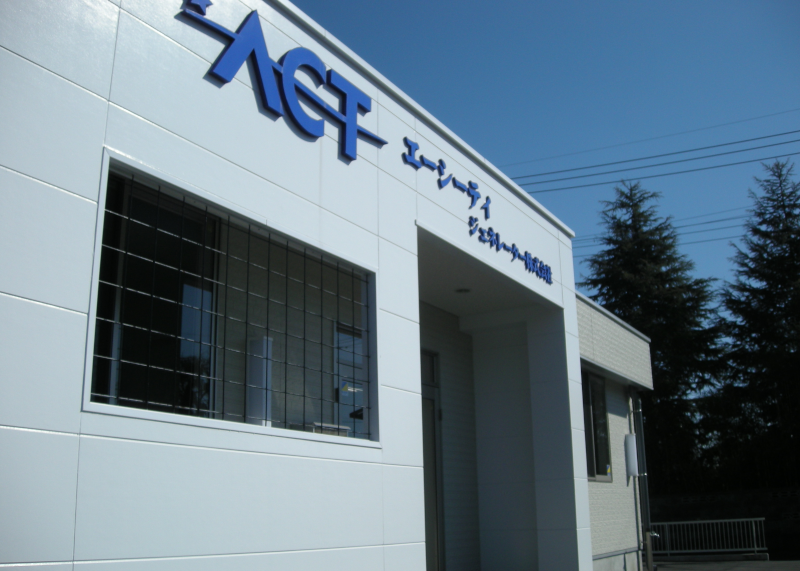 Company Name
ACT Generator KK
Foundation
January, 2001
Capital
¥12,000,000
Location
228-1 Shimoyokoba, Tsukuba-shi, Ibaraki-ken 305-0075
TEL/FAX
TEL 029-839-5541 FAX 029-839-4451
President
Mutsumi Kawashima
Officers
Satoshi Iitsuka
Eiji Yoshida