At ACT, we employ various cleaning techniques to increase customer satisfaction.
Our Services
A dirty solar panel (from pollen, dust, fine-grain sand, bird droppings, etc.) experiences a decrease of 9% to 11% in annual power output if it is not cleaned (compared to initial performance).
Example: Maximum total output of 213KWH
In the case of an expected annual output of 204,004KWH, a nine percent decrease to 18,361KWH results in annual losses of ¥569,191 given the current price of ¥31/KW.
Air quality at an office or place of business can be improved by disassembly cleaning to remove accumulated dust or mold and increase airflow.
In addition, cleaning can reduce electricity costs by 20%.
Our standard price for cleaning a four-direction air conditioner (one-direction air conditioner pictured below) is ¥25,000.
※ For multiple units, etc., please contact us for more details.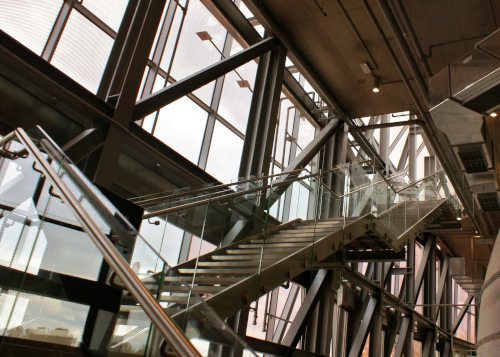 Kitchen Cleaning
Fire protection and health management. We offer regular maintenance and cleaning to decrease power usage.
Clean Rooms
Hospitals, clinics, factories, etc. We use advanced cleaning technology to remove dust and maintain cleanliness at all times.
Factories
We clean thoroughly to counteract the effects of oil spills, metallic dust and wear and tear on machinery.
Other
Air conditioners
Restrooms
Light fixtures
Handover cleaning
New construction delivery cleaning
Rental cleaning
And more