"Special cleaning" is the specialty cleaning of particular areas and locations. In particular, we can clean air conditioning systems, kitchen fixtures and any areas that cannot be cleaned in the course of everyday cleaning. We will make a proposal based on a field survey and customer requests.
Examples
As a solar panel becomes dirty (from pollen, dust, fine-grain sand, bird droppings, etc.) it can experience a decrease of 9% to 11% in annual power output if it is not cleaned (compared to initial performance).
Example: Maximum total output of 213KWH
In the case of an expected annual output of 204,004KWH, a nine percent decrease to 18,361KWH results in annual losses of ¥569,191 given the current price of ¥31/KW.
When accumulated dust or mold in an air conditioning unit causes odors or decreased air flow, disassembly cleaning can improve air quality in offices or places of business.
Moreover, power costs can be cut by 20%.
Our standard price for cleaning a four-direction air conditioner (unidirectional model pictured below) is ¥25,000.
(Consultation available for multiple units, etc.)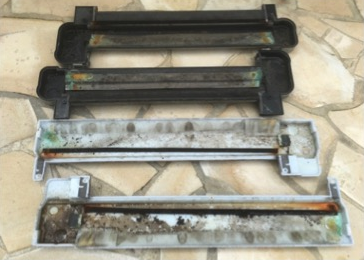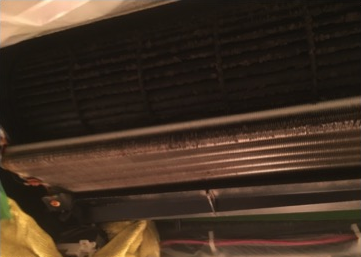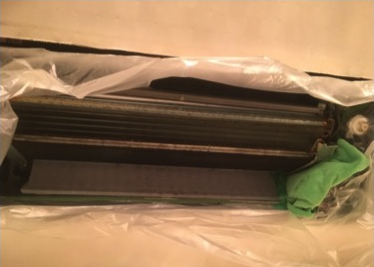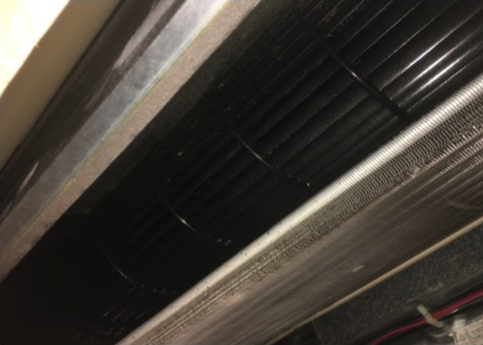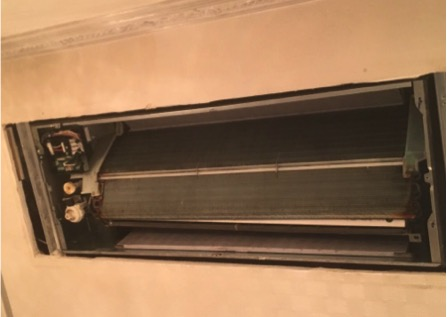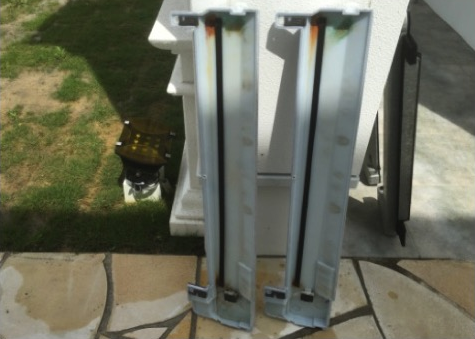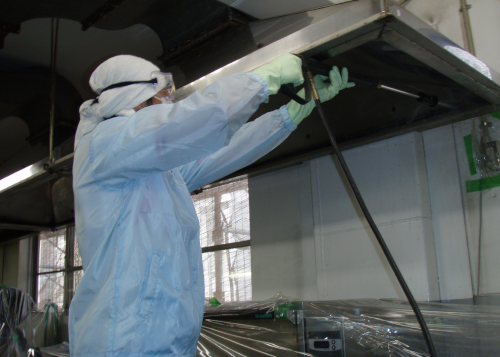 Fume Hoods
Regular cleaning and maintenance is recommended for fire prevention, hygiene and energy conservation.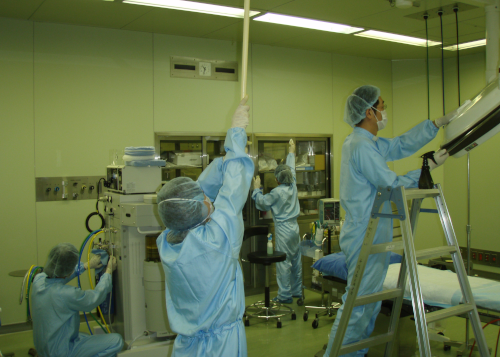 Clean Rooms
We use high-tech methods to thoroughly clean and maintain clean rooms in hospitals, factories and other facilities.