We can cover various kinds of buildings through our cleaning service, with the goal of making a good, clean environment for the people who use them.
We call on our experience and achievements in human resource support to extend the lifespan of our customers' buildings by maintaining aesthetics efficiently and at reasonable prices. This is part of how we contribute to society.
Our cleaning services can be categorized as "everyday," "regular" and "special."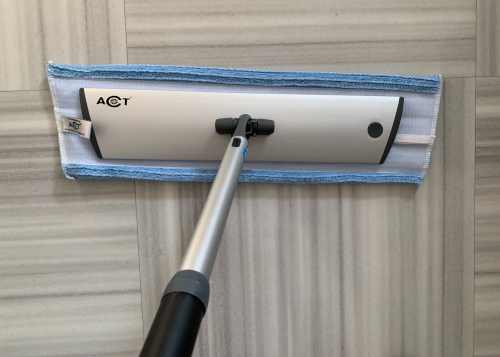 Our "Everyday Cleaning" service covers common-use areas in offices, commercial facilities, factories, etc.: restrooms, break rooms, hallways, stairways, and entrances. Our staff will clean with the goal of maintaining aesthetics, either on a daily basis or according to a weekly schedule.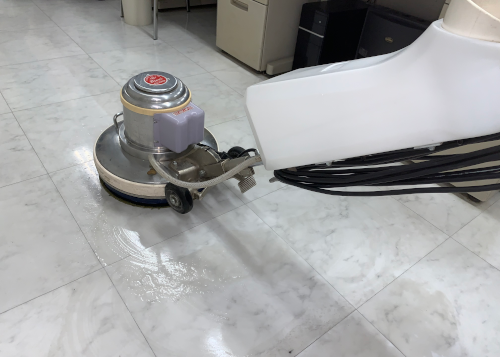 "Regular Cleaning" covers cleaning that cannot be done on an everyday basis, using aerial work platforms, applying polish, etc. We can clean regularly according to a yearly schedule.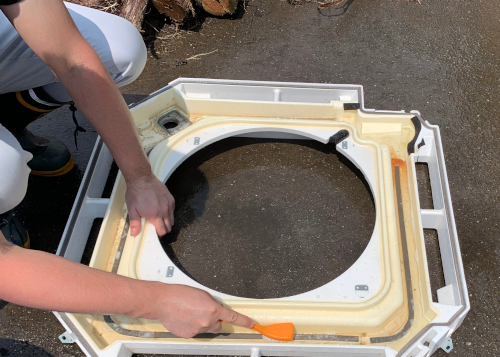 "Special Cleaning" is the specialty cleaning of particular areas and locations. Cleaning will be done on an irregular basis according to customer requests.
From Consultation through Job Completion
Listening to Customer Wishes

We listen to customer concerns, sources of dissatisfaction and problem points; we confirm the type of work and its location, how to improve operations, necessary materials and products, safety precautions, work scheduling, etc.

Internal Review

We draw on the rich experience of our staff by holding an internal review. A plan is produced according to customer wishes and we provide a quote.

Second Consultation

Both parties confirm the improvement plan.

On the Day

We begin by implementing the safety plan, confirm the work to be done and deploy equipment, etc. While the job is in progress, our staff will confirm progress and health and safety, solving any problems. When the work is complete, they will tidy up and perform a health and safety check.